The steel folding wire mesh pallet metal stillage cage is made of high-quality steel by cold rolling, hardening, and welding.
It has a flexible and foldable design and is widely used for loading or transporting automobile parts, forgings, rough castings, and other products.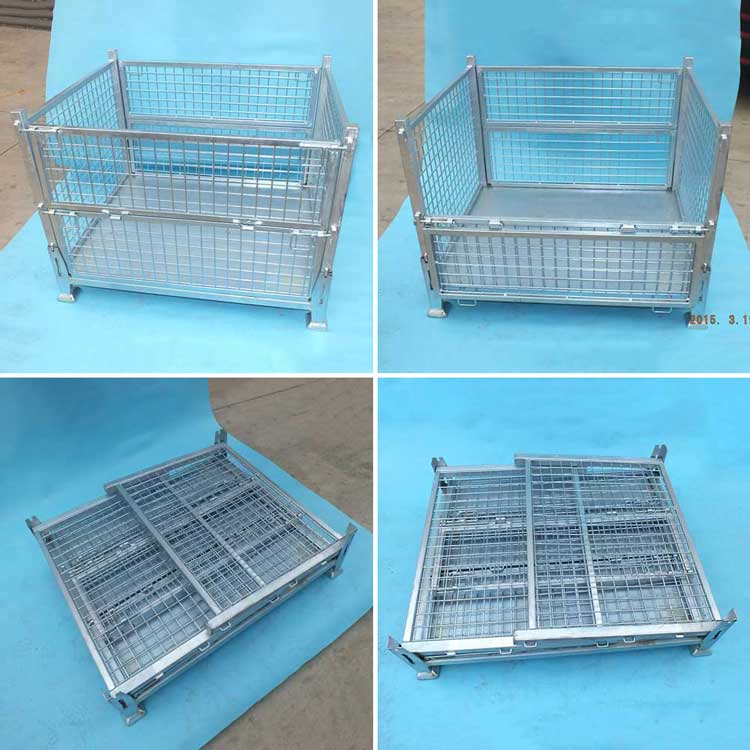 The metal stillage container has a standard forklift design to realize module rapid production and operation and provides customers with a reliable turnover mode, which is suitable for large-scale, automatic and low-cost modern production and operation mode.