The pallet stillages have various structure forms, convenient and flexible use, and strong bearing capacity.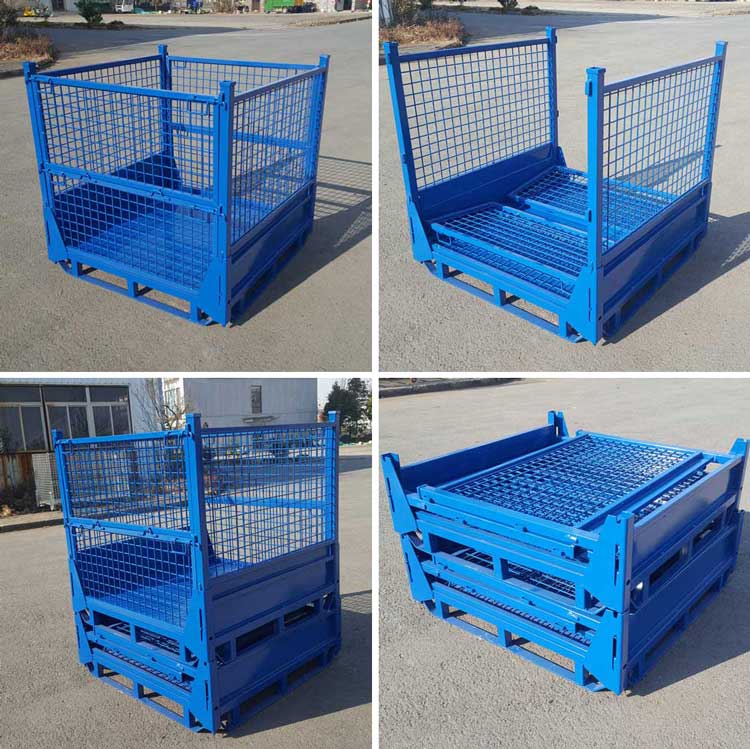 Collapsible pallet stillages not only can be stacked with each other but also can be used with forklifts to flow in the area.
Heavy duty steel stillages can be installed with casters at the bottom, and can also be used with aerial cranes to lift, move and drop them.
Folding metal pallet stillages mainly bear some heavy products, which can be folded and stacked, effectively use warehouse space, and also have the characteristics of the low cost of recovery and transportation.