The foldable mesh metal storage stillages cage mainly adopts woven wire mesh as the main body and slightly reduces the weight.
Stackable metal storage stillage is suitable for the loading, handling, and storage of automobile parts, castings, small and medium-sized forgings, and casting blanks.
The steel galvanized metal storage stillage has the advantages of strong load capacity, stable stacking, high folding rate and adaptability to the requirements of the blank process.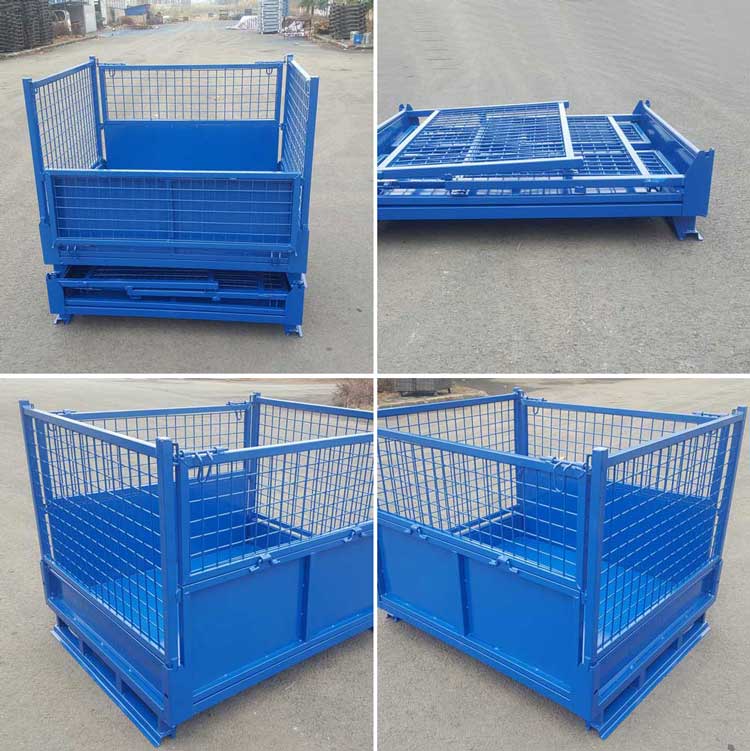 The wire mesh stillages are especially suitable for the automobile industry, engineering machinery, agricultural machinery, and other forging and casting products. For example bearing, gear, etc.
The galvanized storage stillages are made of high-quality steel by cold rolling, hardening, and welding.
Stackable metal storage stillages can realize the rapid production and operation of modules through standard forklift equipment, and provide customers with high-reliability turnover mode, especially suitable for large-scale, automatic and low-cost modern production line operation mode.