The stillage cage adopts spot pressure welding to fix the surface and ensure the strength and durability of the storage and stacking of the powder coated stillage cage.
The antiskid block not only strengthens the strength of the pallet rigid stillage cage but also ensures that the storage stillage cage on the upper layer does not slide forward during stacking, which can ensure safety.
Its reinforcing hinge plays a role of strengthening and protecting, so as to prevent the storage from jumping openly.
The spiral type hinge makes the wire mesh stillage cage fold when not in use, reducing the occupied space.
The bottom is reinforced with U-shaped steel to ensure the bearing capacity and firmness of the steel stillage.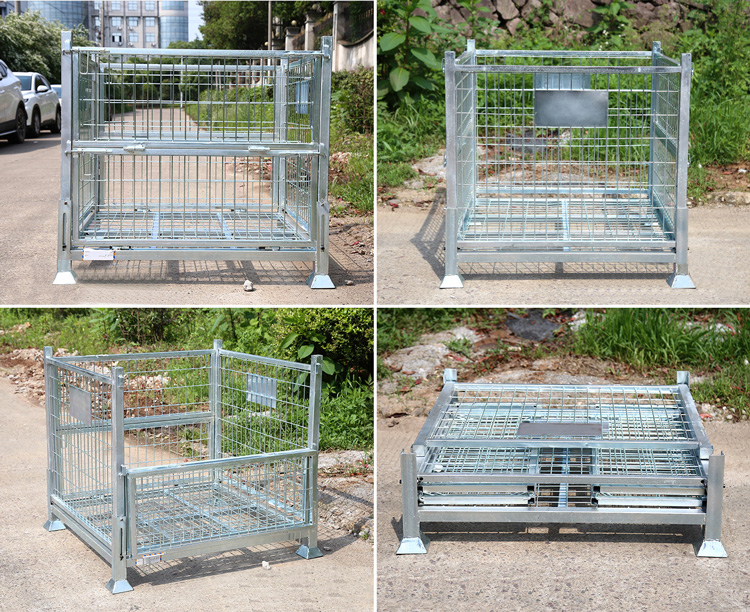 The special stackable metal stillage cage foot structure conforms to the mechanical principle, which is convenient for plane placement and three-dimensional stacking as well as forklift, pallet truck and trolley handling.
The collapsible steel wire stillage can realize the storage of goods in the warehouse.
Its high load and high stacking performance enable the goods to realize multi-layer stacking under the condition of high load so that the goods can be stacked in order and save storage space.