Stacking metal stillage and cage, also known as metal mesh stillage, steel stillage, stillage pallet cage, etc., is a kind of heavy storage cage.
A kind of logistics equipment, which is mainly used for storage and transportation of heavy objects, castings, forgings, etc.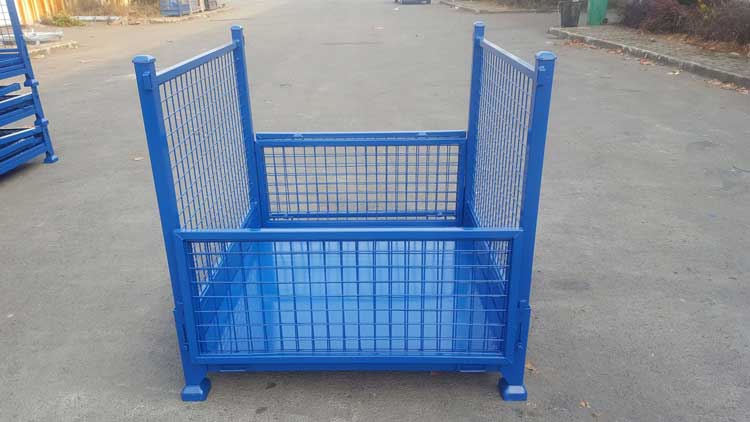 The structure is solid, and it is made of strong steel bars by spot welding.
The bottom is welded and reinforced with U-shaped channel iron and equipped with special foot stand, making the operation safer.
The foldable design of the collapsible stillages and cages can be folded when it is idle to save storage space.