The durable Stillage Cage is perfectly suited to a variety of logistics and warehousing applications. Available in either a full size or half-sized option, each unit is manufactured in accordance with safety requirements and provide a great solution to storage requirements.
Not only are they constructed with a robust zinc plated finish, but the device has the ability to be disassembled quickly.
This means the cage can save space when not in use and be transported efficiently to a new job or work site. The unit can be further moved by a forklift or pallet trolley and stacked high for even more storage abilities (stacked 4 high when empty and 2 high when loaded).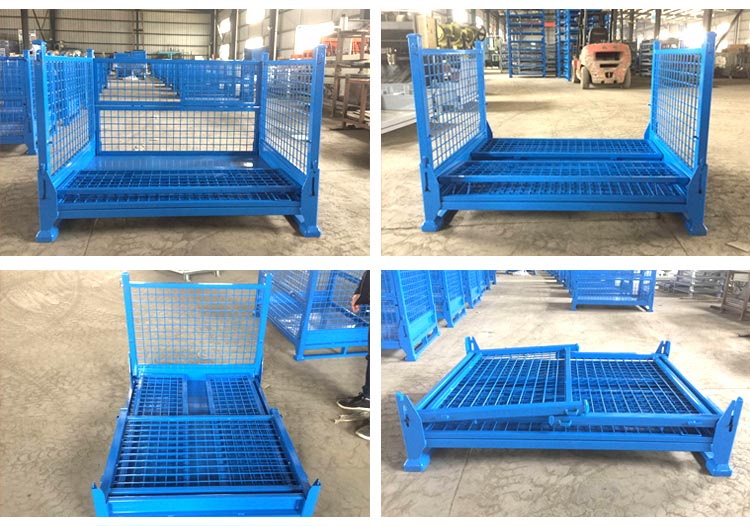 The Stillage Cage is economical, strong and really functional. It features a pallet size base, front and rear hinged gates and an optional galvanised sheet metal can be supplied to create a cage floor.