Galvanized steel plate iron pallet has been widely used in America and Europe. This type is made of galvanized steel plate, can be 100percent recycled.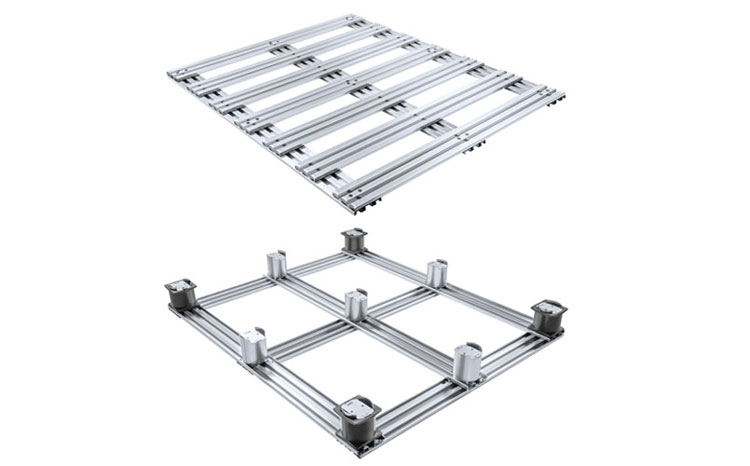 Tradition wooden pallet is not only harmful to the human body but also may exert unfavorable influence on goods with the forest being taken as the cost.


IRON PALLES IS 100percent RECYCLABLE AND YOU MAY OBTAIN INCOME FROM RECYCLING.
Steel

Galvanized steel plate

Size

1200*1000 , 1200*800, 1100*1100, 1219*1016 mm

Application

storage or transportation of electric , food, medicine , chemical ect

Customized sizes are available
Structures of Iron Pallet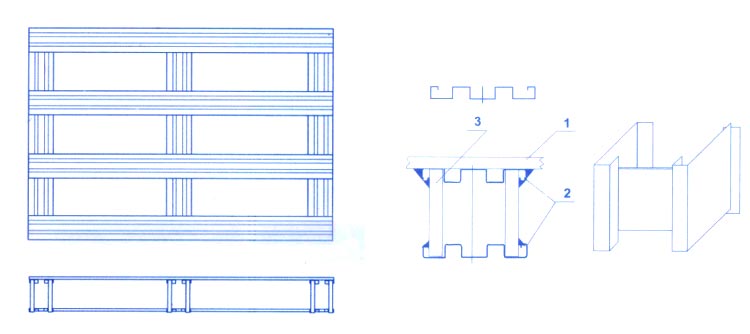 3.Vertical panel – main bearing part
Features and advantages of iron pallet
1.Cheap: Compared with plastic pallet , with the same loading request, steel pallet is cheaper
than plastic pallet
2.Environmental Protection:Iron pallet has been widely used in America and Europe .
3.Sharp Sides and Corner: With reasonable and safe design, remove sharp sides and corners and enhance
the friendliness to human body.
4.Steady Properties of Packing
5.Convenient: The average weight of Iron pallet is 6kg-12kg. It is about 1/3 of wooden pallet and 1/2 of
plastic pallet , with the same specification, same loading capacity.
6.Flexible: The design of inserting from four directions virtually enhances the utilization of space and the
easiness of operation.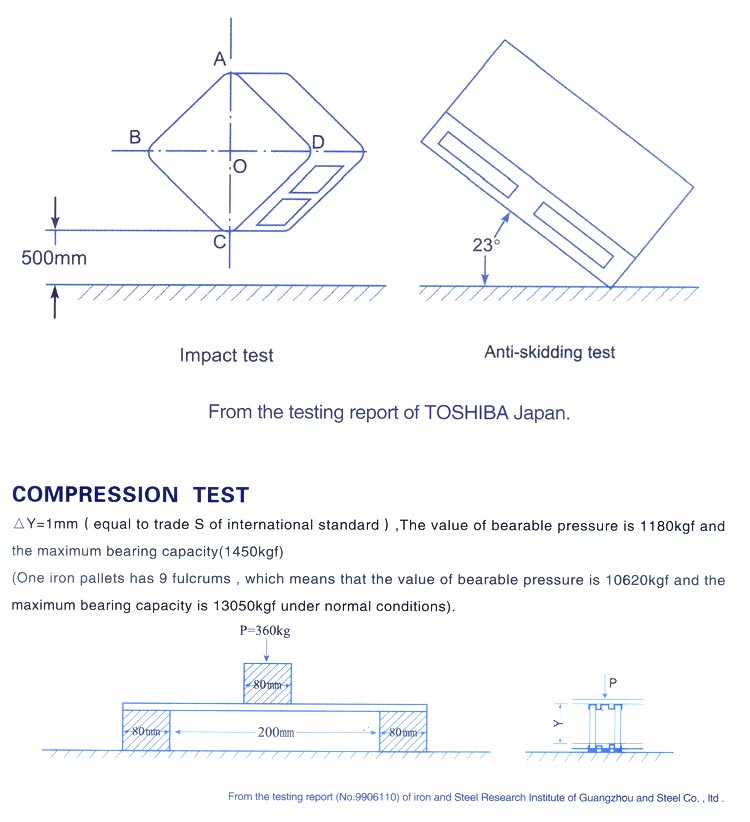 Item

Steel

Pallet

Wooden

Pallet

Plastic

Pallet

Good

for

environment

Yes

No

No

Weight

Light

Heavy

Heavy

Loading

capacity

Same

as

plastic

pallet

Not

good

Good

Fumigation

No

Yes

No

Damped

No

Yes

No

Price

Good

Good

Expensive

Commodity

inspection

No

Yes

No

Life

Long

life

Short

life

Long

life

Recycled

Yes

Not

easy

No