The Frosted metal iron steel pallet consists of a supporting beam, upper panel and protecting steel angle. The supporting tube is of high-quality carbon steel tube 50x30x 1.3mm.4-way for forklift and 2-way for hand pallet truck. c type steel of the panel makes the pallet skidproof and stronger. The safe edges are steel angle 30x30mm. This pallet has a high bearing ratio, up to 60 times of its own weight.

High-quality cold rolled steel
The steel pallet is made of cold-rolled steel. It has higher strength, better weldability, corrosion resistance, stamping resistance, high-temperature resistance, and no deformation than ordinary plastic and wooden pallets.
Security structure analysis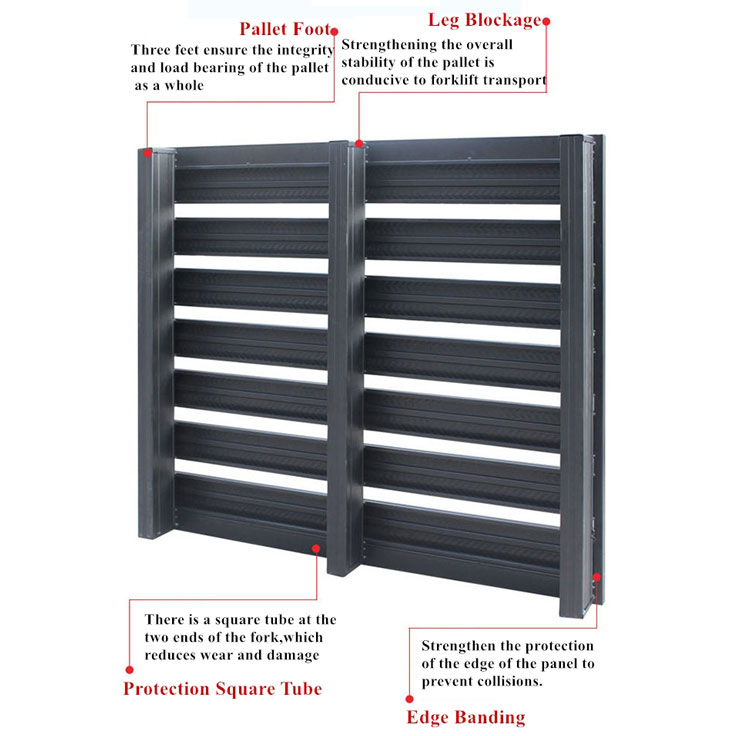 Core manufacturing process