The reinforcement ribs of panel and lining are crisscrossed, the bearing capacity is more optimized, all sides of the leg are strengthened and the load is distributed evenly.
The surface is galvanized or electrostatic sprayed. reasonable, easy to clean, not easy to pollute; suitable for various industries, a variety of occasions, the use of a wide range.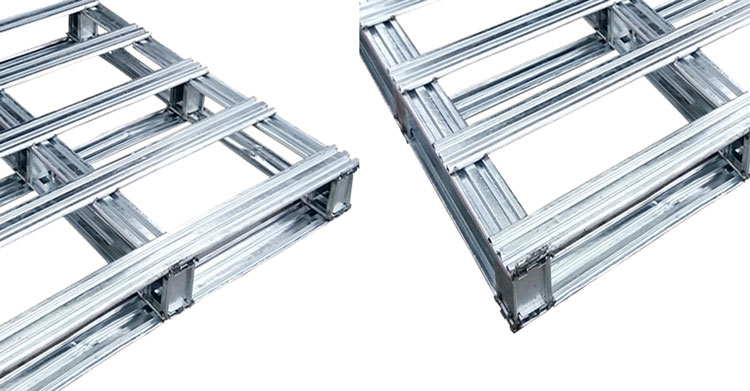 Features of Metal Aluminum Pallet
Economy: Residual value recovery, green environmental protection, energy saving, low carbon, recycling, strong bearing capacity.
Hygiene: not easy to rust, acid and alkali resistance, mildew resistance, moisture-proof, insect prevention and garrison.
Long service life, environmental protection, can be recycled and reused, resources are not wasted.
Heavy duty aluminum pallets are mainly used for multi-purpose ground storage, shelf storage, cargo intermodal transportation, turnover, and other light metal pallets series.
Placement of assembly, stacking, handling, and transportation is a horizontal platform device for the unit load. Easy to operate, no need to repair, goods can be easily handled.