Galvanized welded wire mesh panel is a product that fits into wire mesh racks to provide pallet rack support, safety and other benefits to warehouse storage racks. Wire mesh decking for pallet racking is easy to install (they simply drop into place) and allow high visibility through all levels of heavy duty pallet rack shelving.

In addition to providing protection from falling inventory, wire mesh rack decking can improve air circulation and prevent dust build-up. Waterfall wire decking can also help increase overhead sprinkler effectiveness, and many local fire codes require them instead of particle board or plywood.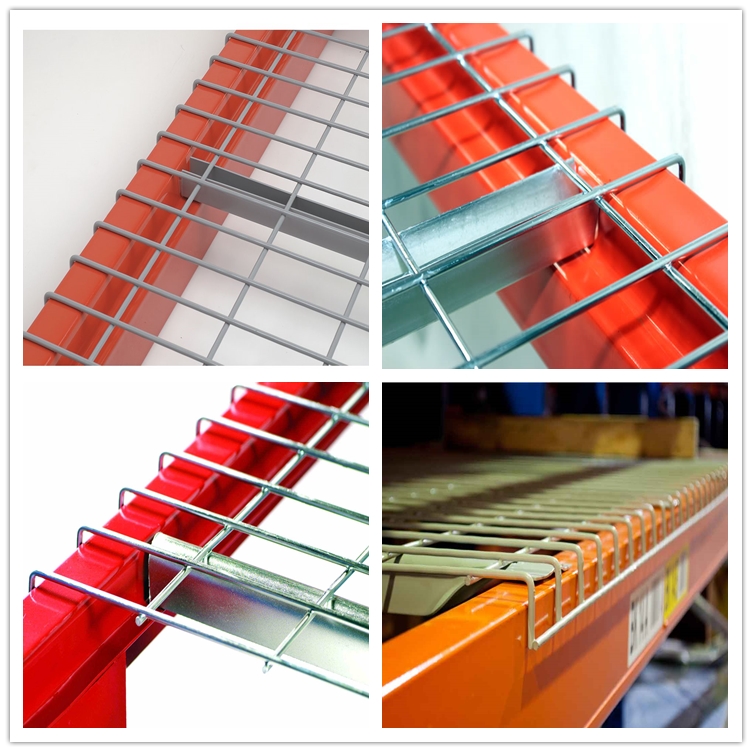 Features of Wire Mesh Decking
-Wire mesh decking is welded at contact points for sturdy, supportive surface
-Easy to install, simply drops into place
-Edges are curved to fit over ends of step beams, preventing accidental removal
-Available in a number of finishes including galvanized, plated and a variety of custom powder coated colors.
-Gives you the flexibility to store cartons, drums, and multiple pallet sizes.
CAD of Wire Mesh Decking




Details of
Wire Mesh Decking



Euro Sizes

American Sizes

Packaging of Wire Mesh Decking

Tell us what you need and we'll make our wire mesh rack decking to suit your specific application based on loading capacities, equipment used, load handling and other criteria.