Storage container:
Storage container also named storage cage, wire mesh container, storage basket, is a type of popular industrial containers, it has the functions of pallet and cage and widely used for bulk materials handling, transportation and storage, especially for automotive parts, accessories, and spare parts, hardware, machinery. electronics etc.. Foldable storage container, made of high-quality steel, has a firm structure, When not used, can be folded to save storage space.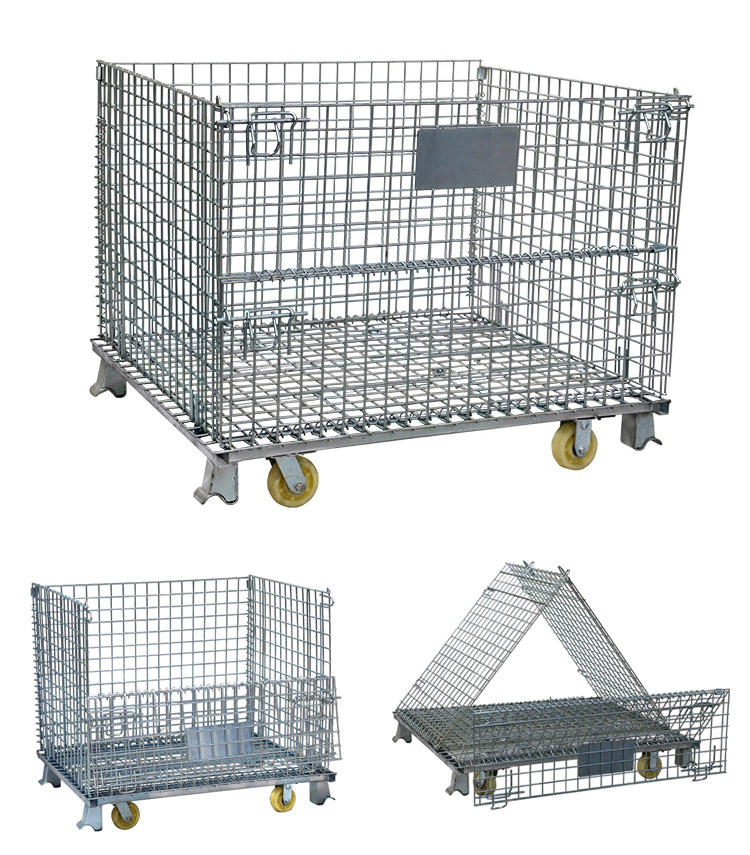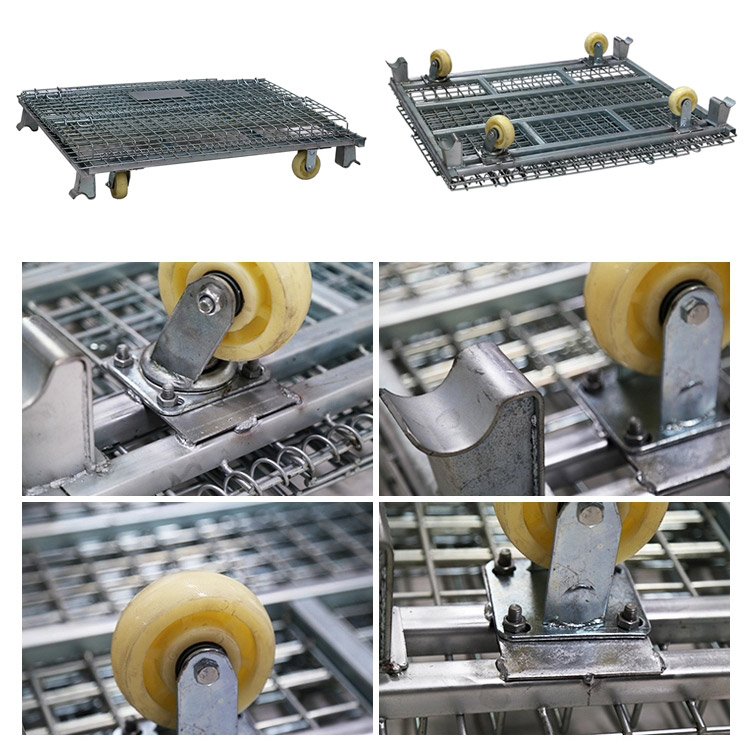 Features and advantages of metal mesh container:
-Collapsible-save space when not in use,ideal for return journeys
-Standard half-hinged gate access
-Long lasting,economical alternative to disposable packing
-Open wire mesh design allows for full visibility for inventory checks,ventilation and cleaness

Applications of Wire Container:
The main advantage of collapsible Wire Mesh Container is its space-saving feature.

When assembled, the container is able to carry high volume of materials. They Are then collapsed to transport back to the factory,thus, saving transportation costs.The containers are moved from one point to another by forklift truck. Each container can be stacked on top of each other to save storage space.
Specifications for Cage
Outside LxWxH(mm)
Wire Dia & Weight
Capacity(kg)
Qty for Container
20' 40'

800x600x640
5.8mm 27kg
600
392pcs / 784pcs
800x600x640
6.0mm 29kg
800
392pcs / 784pcs
1000x800x840
5.8mm 42kg
1000
238pcs / 462pcs
1000x800x840
6.0mm 45kg
1200
238pcs / 462pcs
1200x1000x890
5.8mm 56kg
1200
140pcs / 315pcs
1200x1000x890
6.0mm 60kg
1500
140pcs / 315pcs