Pallet racking, literally, refers to the shelf for storing articles and goods. And wire mesh decking for pallet racking is a kind of upgraded product of shelf, which is a kind of metal mesh decking used to store goods in supermarkets, stores, and family houses.
The material of mesh is high-quality low carbon steel wire, stainless steel wire, hot-galvanized wire, cold galvanized wire, galvanized wire instead of wire drawing.
Then, it is treated by cold plating (electroplating), hot plating, plastic plating, plastic spraying, and other surface anti-corrosion treatment.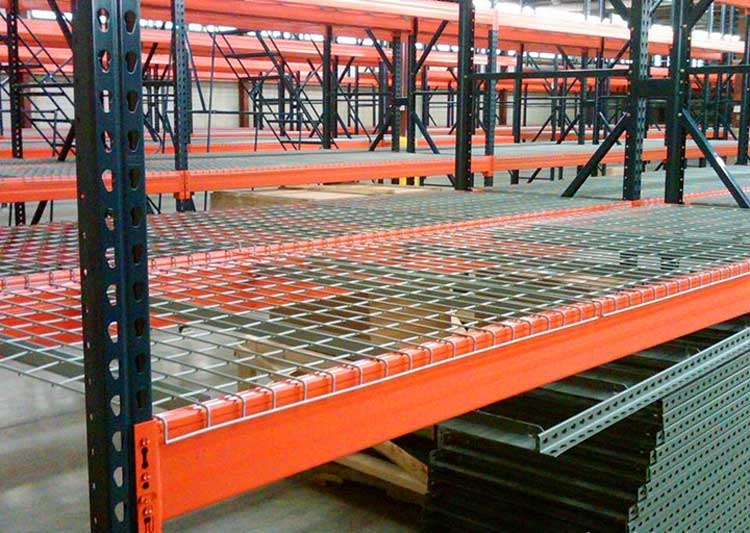 The pallet rack wire mesh decking put into production has the following characteristics: flat mesh surface, uniform mesh, firm welding, strong integrity, strong corrosion-resistance, good local machining performance, beautiful appearance, and generous mesh screen products.
How can we find a good wire mesh decking manufacturer?
1. To choose a good shelf wire mesh decking manufacturer, first of all, it depends on its production equipment, which is not the most advanced production equipment.
The goods stored in the metal mesh decking on the shelf are not squeezed from each other, and the material loss is small, which ensures the quality of the goods stored.
At the same time, it has also played a moisture-proof, dust-proof, anti-theft, anti damage and other measures. The galvanized wire mesh decking produced by the manufacturer, with large bearing capacity and no deformation.