Pallet rack wire mesh decking is an indispensable part of warehouse shelves, which plays a very important role in five or six kinds of storage shelves.
It is very convenient to configure wire mesh decking for pallet racking. Why is pallet rack wire mesh decking more and more popular?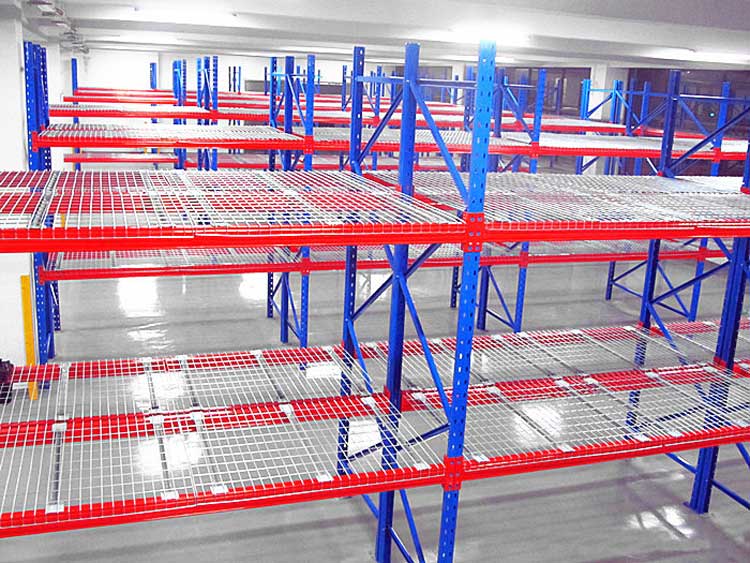 1.

Improving land utilization
Metal mesh decking improves land utilization. The building area has not changed, the bearing capacity has been increased, and the floor area ratio has been increased.
Compared with the construction of the steel structure warehouse, the investment in the construction shelf has the characteristics of less investment, short construction period, fast effect, adjustable and movable.
2. Improving asset utilization and profitability
Pallet racking mesh decking improves asset utilization and profitability. Using the wire mesh decks can improve the utilization rate of the warehouse, which is 1.5-2.5 times the general flat storage, and the warehouse revenue can be increased in the same proportion.
3. Improving logistics service quality
Wire decking for pallet racking improves logistics service quality. Improving the efficiency of goods in and out is conducive to shelf storage and reducing goods damage.