For the convenience of people's life, many storage cages on wheels have begun to enter the major residential areas, the rise of metal storage cage on wheels has also led to the development of the supermarket shelf industry, shelf manufacturers provide unlimited business opportunities.
There are many kinds of warehouse storage racks, such as wooden, iron, fixed and adjustable. When making shelves, manufacturers will take full account of the actual situation of each supermarket. What are the advantages of storage cage on wheel?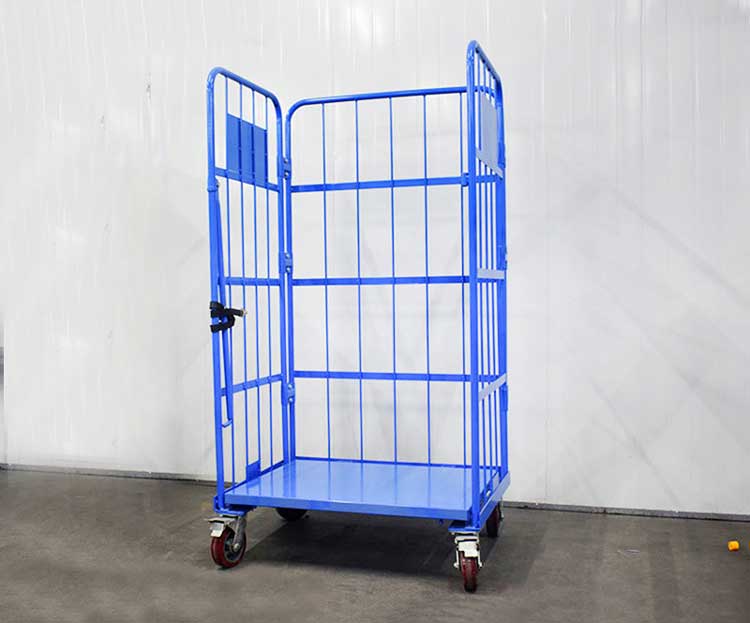 First of all, the storage rack is conducive to the supermarket to better store goods and make full use of limited space.
Secondly, the supermarket shelves can put all goods in their own positions, and the orderly display mode can let consumers find the products they need in the shortest time.
At the same time, the orderly display mode is more likely to cause consumers' desire to buy.
Finally, the supermarket shelves can place the items susceptible to humidity in a higher position to better protect the performance of the goods.
Most of the storage cages on wheels have a strong structure, so they have good load-bearing performance, and the design is not so strict, and becomes more beautiful.
Adjustable is one of the main characteristics of supermarket shelves. Each floor space can be adjusted flexibly to meet the height of different commodities.
Most of the shelves found in large supermarkets are coated with good antirust function.
In the production of rolling storage cage, Aceally tries to meet the needs of major supermarkets. If there are special needs, it can also provide customized services.
In order to better serve our customers, we are trying our best to make our products more perfect. Supermarket shelves are not only conducive to the rational use of space but also very conducive to the economic benefits of supermarkets.