The collapsible wire container is welded with strong steel wire, and the bottom is spot welded with U-shaped cold drew steel, making the structure more durable, safe and reliable.
The special foot foundation structure ensures the stability of the storage wire container when it is loaded and piled high. Adopt multi-point welding technology to ensure the durability of the wire containers.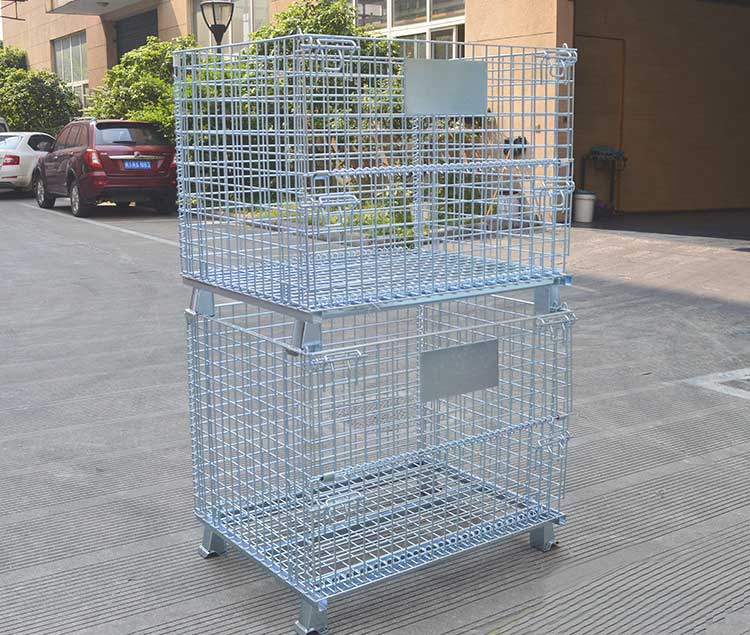 The spiral spring hinge is connected to the mesh so that the wire container can be folded when it is idle. Foldable wire container provides a high-density storage system, allowing visual inspection of products similar to stacking effect, and making product access activities more convenient when the wire containers are stacked. The auxiliary strengthening structure ensures the stability of the folding wire container during stacking.
The steel wire container with special specification and purpose can be customized according to the specific needs. It can be designed to have a metal top layer to protect fragile items or scratched surfaces.
The welded wire container is equipped with corrugated board protection, which can store materials easy to scratch the surface. With handling equipment, wire containers can be used in transportation, loading and unloading, storage and other logistics links.