Industrial warehouse storage steel mesh containers, also known as warehouse cages, butterfly cages, collapsible storage cages, and folding butterfly cages, have the advantages of fixed storage capacity, neat storage, easy storage, easy inventory check, etc., and also improve the effective utilization of storage space.
In addition, the product is rugged, easy to transport and reusable, which can effectively reduce the labor consumption and packaging costs of the storage company. This product can be used not only in factory production workshops but also in supermarkets for display promotion and warehousing. The improved storage cage can be placed on the shelf, the assembly line, or stacked: the storage cage with wheels can be easily and quickly turned around in the workshop, and the storage cage with PVC plate or iron plate can prevent small pieces from leaking out.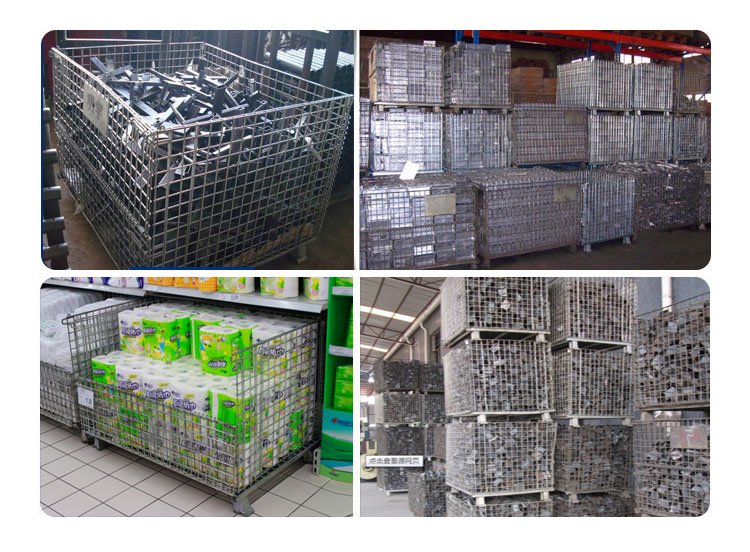 Steel mesh containers product advantages:
2. The specifications are uniform, the capacity is fixed, the goods are stored at a glance, and it is easy to inventory.
6. Surface environmental treatment, health immunization, turnover, storage, and recycling do not pollute the environment.
7. Efficient operation can be carried out with equipment such as forklifts, cattle, elevators, and cranes.