With the rapid development of logistics industry, the price of logistics trolley cage is also rising. Enterprises also need to pay high management costs in a large number of express parcels, in order to save costs, at this time need to improve the utilization of metal cage trolley. So how to improve the utilization rate of metal cage trolley? At this time, we need to choose a warehouse logistics trolley reasonably.
Improving the utilization rate of heavy duty cage trolley can be divided into two aspects: one is how to plan the space of logistics trolley, the other is the location of goods. Project classification not only saves some space but also facilitates management.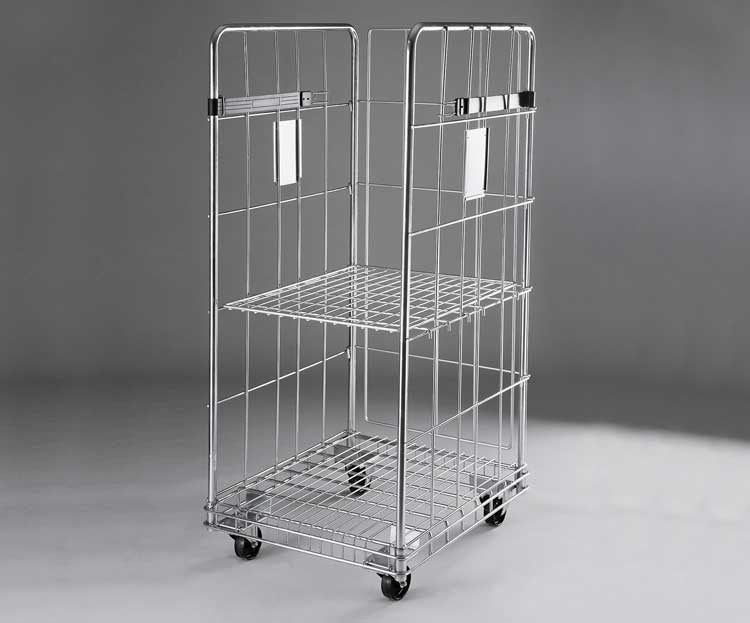 Logistics cage trolley can solve these two problems at the same time. First of all, space can set up multi-story shelves, so that the original space can not be used perfectly. It is more convenient to use logistics warehouse trolley cage to store goods, which is easy to place. Different items will be placed in categories. It will be easier to manage. It can be said that choosing suitable shelves to classify goods is also a good way to kill two birds with one stone.