Mesh container

is also known as butterfly cage; it is made of solid steel wire welded, and its bottom is strengthened by U-shaped welding. It has high strength, large carrying capacity and can be folded into four layers to realize three-dimensional storage. The carrying capacity of foldable mesh storage containers of different types and specifications is 0.8T to 2.0T.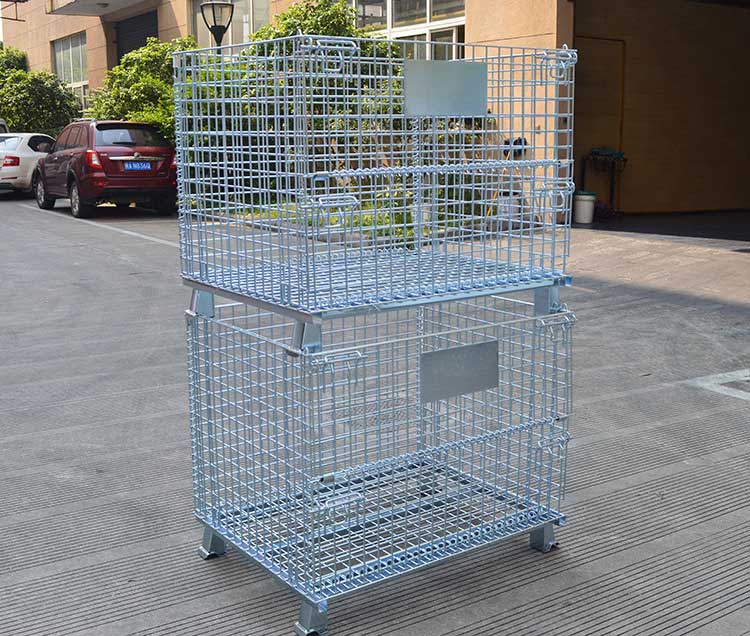 Folding structure, loading, turnover, storage more convenient. Storage rules are easy to set up and unit storage is easy to manage. When stainless steel mesh containers are not used, they can be folded and stored to save space.
The surface of wire bulk containers are galvanized, beautiful, antioxidant, and can be used for a long time. Sanitation, recycling, storage and recycling do not pollute the environment.
Storage mesh container with lid is suitable for loading and unloading forklift, crane, crane, lifter, trolley, hydraulic pallet, handling and stacking height, saving time and manpower.
The steel mesh containers door can be opened and the necessary materials can be obtained without turning the warehouse.