Steel pallet is also called metal pallet, can be put into pallet racking for use. It is mainly used in rack warehouses to stock goods. Our heavy duty steel pallet is made of Q235 stainless steel material. This kind of steel pallet is much better than plastic pallets and wooden pallets,which can use for a much longer time. It is waterproof and anti-corrosion.
Aceally heavy duty steel pallet is environmental protection. It is also recyclable, this can avoid wasting resources and save a lot of money. The surface treatment can be galvanized or coating powder. Customers can choose different colors by themselves. The most common size is 800 mm * 1000 mm, 1000mm * 1000 mm, 1000 mm * 1200 mm, 1200 mm * 1200 mm; the most common loading capacity is 500 kg, 800 kg, 1000 kg, 1200 kg, 1500 kg and 2000kg. We will choose different materials and have different designs according to customers' requirements. This can help our customers to save a lot of costs.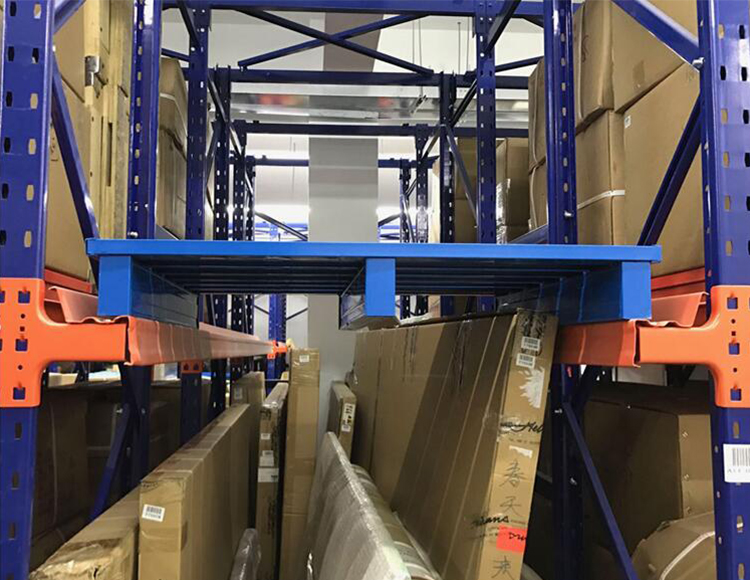 Advantages of Steel Pallet
1. The carrying capacity of the steel pallet is the strongest.
2. 100% environmental protection, can be recycled and reused, and resources are not wasted.
3. The surface is treated with anti-skid, and the periphery is treated with hemming. The chassis is sturdy, the overall quality is light and strong. Have stable packaging performance.
4. Waterproof, moisture-proof, and rust-proof; compared with wooden pallets, it has environmental protection advantages (such as the capacity of wooden pallets to breed insect pests).
5. Compared with plastic pallets, it has strength, wear resistance, temperature resistance, and price advantages.
6. Especially for export, no fumigation, high-temperature sterilization, or antiseptic treatment is required, which complies with international environmental protection regulations.
7. Flexible (four-direction insertion design, which invisibly improves the convenience of space utilization and operation, and its rugged bottom plate design is also suitable for transportation and automatic packaging system).
We are a leading manufacturer in China for more than 20 years, have a lot of experience in this field. If you have any questions about heavy duty plastic pallets or steel pallets, please feel free to contact us by email at aceally4@aceallygroup.com.
We always build business relations with our customers based on mutual benefit and common development. If you want to have a quotation, please offer us the following information.
The size of the steel pallet
What loading capacity do you need
How many quantities do you want