The flower trolley is one of our company's main products. Flower trolley widely used in flower transportation, plant cultivation, flower exhibition, plant display, greenhouse, and warehouse.
After many years of accumulation in the domestic market, we have also been in the export field for more than 10 years. At present, our products are more comprehensive and diversified. Exported to many countries around the world.
The flower trolley is mainly composed of pillars, shelves, feet, floor, and wheels. The main processes include welding, bending, galvanizing, assembly, and packaging. Generally, our floor and shelf are packed separately, which can make better use of the space of the container.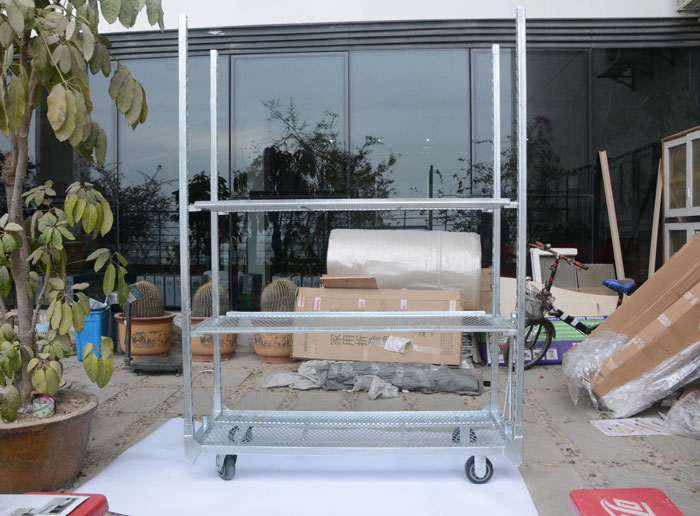 Usually, our surface treatment methods include powder coating, cold galvanized, and hot galvanized. Shelf is divided into diamond-shaped plate, flat plate, wire mesh plate and so on. The wheels include pp wheels, PU wheels, and TPR wheels. We have standard European sizes and most of them have a small stock. We also accept custom sizes and colors. Can also accept trolleys with canopies, sunshades, or diagonally inclined floats.
Our main market including Australia, American and many other different countries. Europe is our biggest market.
Now more and more people need flower trolleys, and many people will plant some plants in their homes. Due to the limitation of the area or the garden area, buying a few flower trolleys in the garden seems to be an option for more and more people. Can save space without affecting the view of the entire garden.