Storage shelves are divided into two types: machine access and manual access. The machine access is generally heavy duty goods, while the manual access is generally small light duty goods. Small goods should be stored carefully. If they are not placed properly, they will fall off the shelves easily.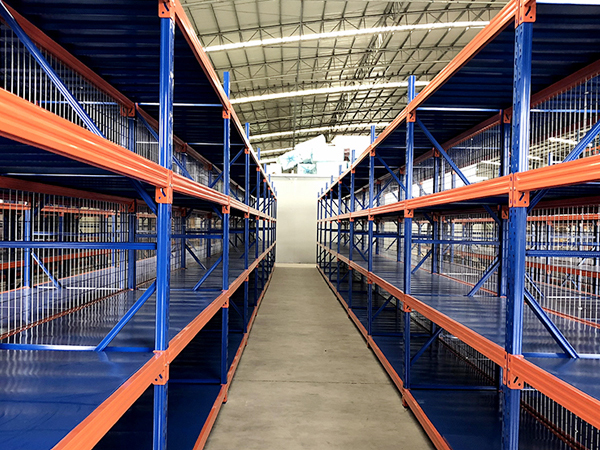 The medium duty longspan shelving is mainly for manual storage and storage of goods, so small and light duty goods are relatively more. Just mentioned that if small goods are placed directly on the shelf, if they are not placed well, they are easy to fall off. After adding wire decking, they can prevent goods from falling off the shelf. If necessary, the laminate can also use the grid plate design.

Small goods can be stored in the form of medium duty longspan shelving and wire decking, and can also be stored in the storage equipment such as turnover box. For example, small parts can be put into the weekly packing first, and then on the medium duty longspan shelving, so you don't have to worry about the goods falling down. The medium duty longspan shelving can be customized from stock, and the single layer bearing capacity is within 500kg. If it is not a standard specification and the bearing capacity is less than 500kg, or the bearing capacity is more than 500kg, it needs to be customized.