The pallet rack wire decking also can be called wire mesh decking. The wire decking is the main product in our product line. Wire deck is an indispensable component in shelf storage rack and plays a very important role in five or six kinds of storage. The pallet rack wire decking is commonly used as a safety measure on warehouse selective pallet racks to prevent steel pallets or the products stored on them from falling through the rack structure. The outside finish of wire mesh can be powder coated, galvanized, and also spray paint.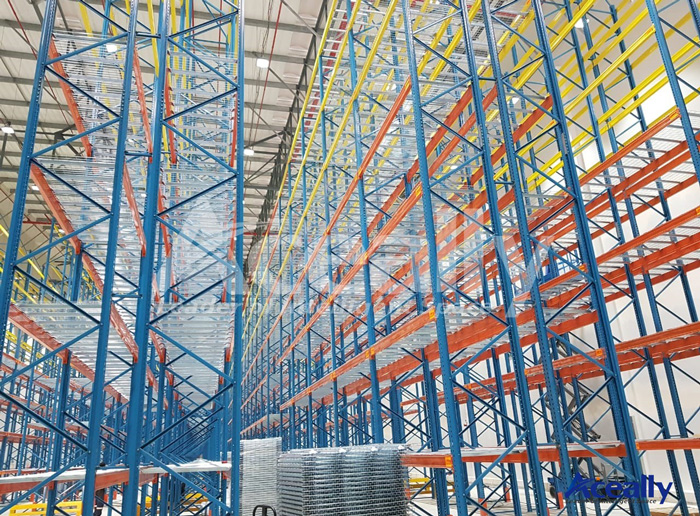 The pallet rack wire deck is suitable for storing boxes or loosening goods. Wire deck is mainly put on the pallet storage rack. The loading capacity is normally from 300 kg to 3000 kg per level. The wire decking can be helpful to protect goods from falling down from the warehouse pallet rack. Wire deck is commonly used as shelving on longspan shelving or selective pallet rack for extra support to pallet and prevent cargo from falling etc. There are most commonly seen style pallet rack wire decks in the international market. The two ends of the "U" shape supports are flared flat. The F style wire mesh decking can also be used on C-shape, I-shape, and step beam pallet racks.
Our pallet rack wire decking is customized, if you need a quotation, please feel free to offer us specifications and quantities or warehouse drawings, our engineer will certainly have the best design for your rack warehouse. If you have any problems with pallet rack wire decking, please don't hesitate to contact us by mail at aceally4@aceallygroup.com. We will be very happy to solve your problems.