The advantage of the collapsible wire mesh container is that it is convenient to store and does not occupy the fixed space of the warehouse. At the same time, the powder coating wire mesh container can also be folded. It is more reasonable to fold up and transport or store when not in use.
At the same time, the pallet racking wire mesh container also has the characteristics of beautiful appearance, durability, convenient movement and large carrying capacity. When storing goods, the welded wire mesh container can stack up to four layers, which can realize the three-dimensional storage.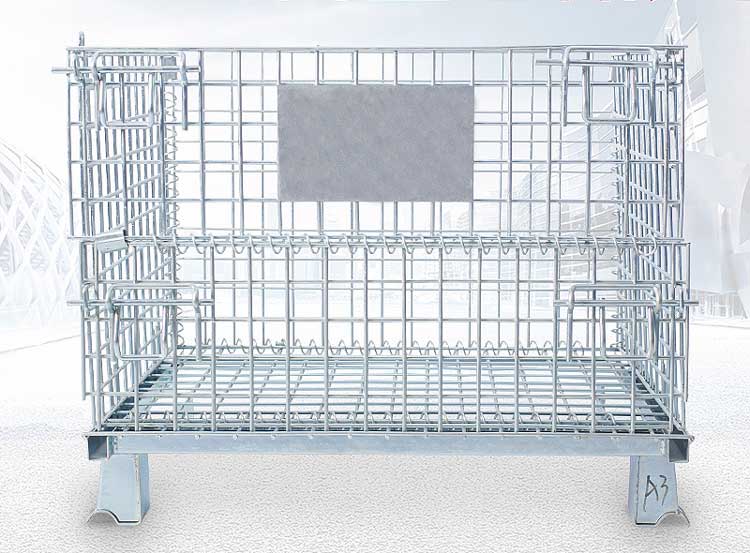 The main parts of wire mesh storage container are mesh manufacturing and chassis manufacturing.

The mesh is made from raw material Q235 or Q195 high-speed wire by drawing into fine wire with diameter of 5.8 or 6.0, and then cut into various lengths, which are touched by welding machine to produce semi-finished mesh. Most of the meshes are treated by galvanizing and spraying, and the rust-proof galvanizing is better than spraying. Line diameter is an important parameter of bearing capacity.

The chassis is processed by bending machine with raw material sheets. The sheets are usually 1.8 and 2.5, then cut and welded manually into channel steel. Chassis layout is an important parameter of bearing capacity.

There are two kinds of welding for bottom mesh and bottom channel steel. One is manual welding, which can not guarantee the welding of each contact point. The other is full welding technology commonly used by Shanghai enterprises. Each contact point of channel steel and mesh is welded by machine, so the bearing capacity is stronger.

Finally, the mesh and chassis are assembled by spring and kickback.

The main categories of wire mesh containers are: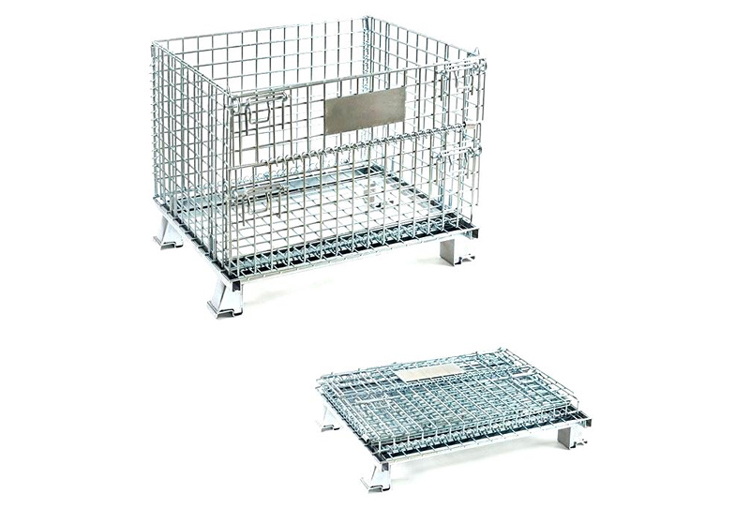 1. Folding wire mesh storage container: foldable wire mesh storage container (also known as butterfly cage, warehouse cage, etc.) has the advantages of fixed storage capacity, neat storage, clear storage, easy inventory counting and so on. At the same time, it also improves the effective utilization of storage space.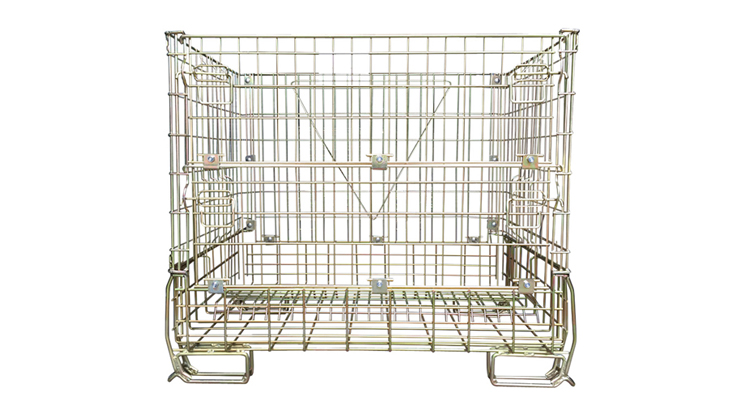 2. American storage cage: American storage cage (Storage cage which styles is commonly used in America), compared with Chinese ordinary storage cage, feet are different, feet are made of strong steel wire. Chinese ordinary storage cage is usually made of steel sheet stamping.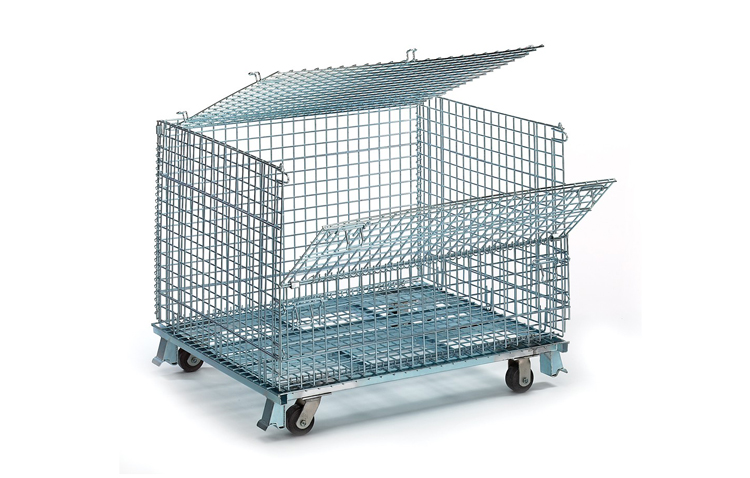 3. wire mesh container with casters: The bottom of the wire mesh storage container is equipped with wheels. Generally, two universal wheels and two brake wheels make it easy to turn around.