Subject: In-depth study of revolutionary deeds and promotion of the spirit of democratic revolution
On the occasion of the Mid-Autumn Festival, on Saturday, September 22, 2018, our company leader Victor Wang and the leaders of the United Front Work Department of Xiamen and the leaders of the KMT Committee of the Chinese Kuomintang visited the "Former Residence of Mr. Cai Tingkai" and "The Portrait of Mr. Li Jishen.
In the process, the team thoroughly studied the advanced revolutionary deeds of General Cai Tingkai and Mr. Li Jishen, visited the former residence of General Cai Tingkai, and further approached the generals to experience the hardships of the revolutionary road. At the same time, he also paid tribute to the portrait of Mr. Li Jishen, infecting the revolutionary atmosphere and enhancing his work. The awareness and sense of responsibility of a member of the National Revolutionary Committee.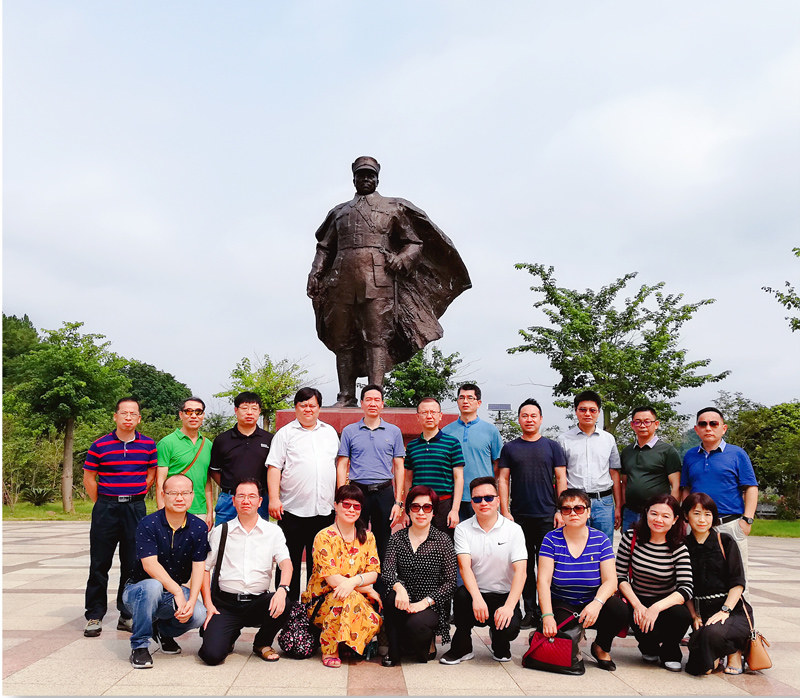 Through a deeper understanding of what the revolutionary pioneers have done, they have profoundly felt that today's life is hard-won. Today's peace is hard-won, and today's happiness is hard-won.
The master of chivalry is for the country and the people' is the true portrayal of the two pioneers. It is also the warriors like the two revolutionary ancestors, who had made our good days today and have the true peace and prosperity of the motherland. As the master of this era, we should uphold the spirit of the martyrs and carry forward the spirit of the democratic revolution. We will always open up, remember our mission and responsibility, and let our spirit go further and more. High makes our motherland stronger and better.