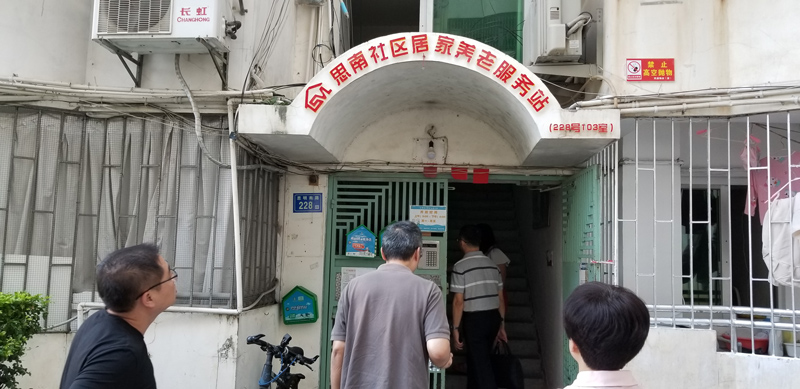 Summary: Caring for the elderly, Walking into the sunset.
On the occasion of the Double Ninth Festival, The Leader of Aceally Group, Mr. Victor Wang accompanied the leaders of the Civil Affairs Bureau of SiMing District of Xiamen City and the Legal Affairs Committee of Xiamen Municipal People's Congress to go to the Xiamen District Elderly Service Center in Xiamen City to conduct daily condolences to the elderly.

Xiamen City Pension Service Center is the first comprehensive care service complex in the province. The service care center mainly provides emergency rescue or emergency assistance services for elderly people in SiMng District, on-site medical or rehabilitation services, housekeeping services, day care services, and food assistance. Eight basic types of aged care services, such as bath services, purchasing agency services, psychological counseling or chat services, and health education services, promote the demand for accurate matching services for aged care services.

At 9 o'clock in the morning, leaders at all levels and Mr. Wang and his party arrived at the old-age service center. They cordially talked with the old people, carefully asked about the problems in their lives, patiently talked with the elderly,
and listened carefully and learned the work experience of the community service center staff. Experience, under the leadership of the staff, go through the old people's clothing, food and shelter in the old-age center, and pay a sincere greeting to the festival. Finally, the line ends at 5 pm.
This time, the main activity is to experience the elderly living in the old-age center, to walk into the elderly, to understand the living conditions of the old people, to send care and warmth to the elderly, and to accumulate experience and knowledge for the subsequent work of strengthening the elderly.